What to Consider When Planning Your Pool Budget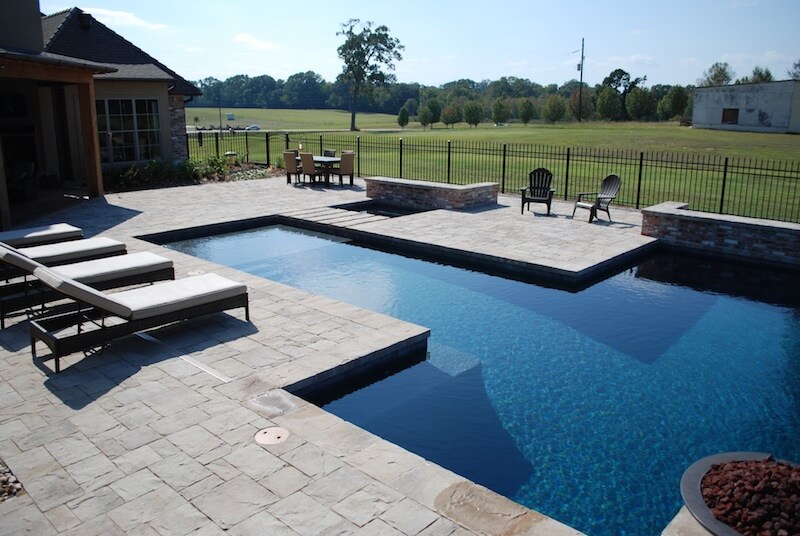 Many homeowners make the mistake of setting their pool budget based solely on the construction costs. However, there are other costs involved that we want to make sure you know about. These include monthly expenses such as chemical costs, energy costs, water usage, and ongoing pool maintenance. Here is a quick rundown on what to consider when planning your overall swimming pool budget:
Chemical Costs
How much you spend on chemicals will depend on the type of pool you have, as well as how much water is in the pool (i.e., the larger and deeper the pool, the more you should set aside in your pool budget). Most pool owners should anticipate spending anywhere from $20 to $50 for chemicals each month. This cost is fairly minimal when you consider the amount of use you'll get out of your pool.
Energy Costs
Most modern pools today that are running with either a one and a half or two HP motors will draw energy costs ranging from $60 to $80 per month. If your pool has a large or outdated motor, then you can expect to spend more every month on pool costs. In fact, you can save up to 90% on energy costs just by switching to a variable-speed pump.
Water Costs
This expense will vary greatly, so definitely check the water rates in your area to get a clear idea of how much you can expect to spend. If you have a typical 12,000-gallon pool, you can typically expect to pay under $50 per month.
Maintenance Costs
When planning your pool budget, think about whether or not you'll be hiring a maintenance company to come and clean your pool or if you'll be doing it yourself. If you plan on hiring a cleaning service, you can expect to pay anywhere from $50 to $300 a month, with the average hovering around the $100 mark. If you're going to be doing the maintenance yourself, you will need to invest in the appropriate cleaning equipment (i.e., a pool vacuum, chemicals) and will need to consider the amount of time you'll be putting into maintaining the pool. For many people, this time actually becomes an enjoyable experience.
Overall Value of Owning a Pool
While these costs might seem to add up quickly, when you consider the amount of fun and relaxation you'll get out of a pool, it's definitely worth it. Owning a swimming pool is an investment in your health and well-being and will pay you back year after year in a better quality of life.
ABOUT THE COMPANY
The Pool Guy is the Lafayette area's innovative and experienced pool builder. By combining careful design with proper planning and quality construction, they create swimming pools and outdoor living spaces that are beautiful additions to homes where memories will be made for years to come.
Started by two experienced pool professionals who set out to give Lafayette area homeowners the service they deserve, The Pool Guy is an award-winning company that doesn't focus on building the most pools — they want to build the best pools. They are a team of highly skilled experts with a reputation for extreme attention to detail. If you want your pool built right, you want The Pool Guy.
The Pool Guy is a proud member of the Association of Pool and Spa Professionals (APSP), the Acadian Home Builder Association, and the Better Business Bureau (BBB). They have three consecutive awards from Locals Love Us and provide outstanding service to Lafayette, Youngsville, Carencro, Broussard, Scott, Duson, Breaux Bridge, New Iberia, Abbeville, St. Martinville, and nearby communities.
Contact them today to start building your own backyard memories. (337) 298-4746