How Do I Keep My Lafayette Pool Maintained Longer?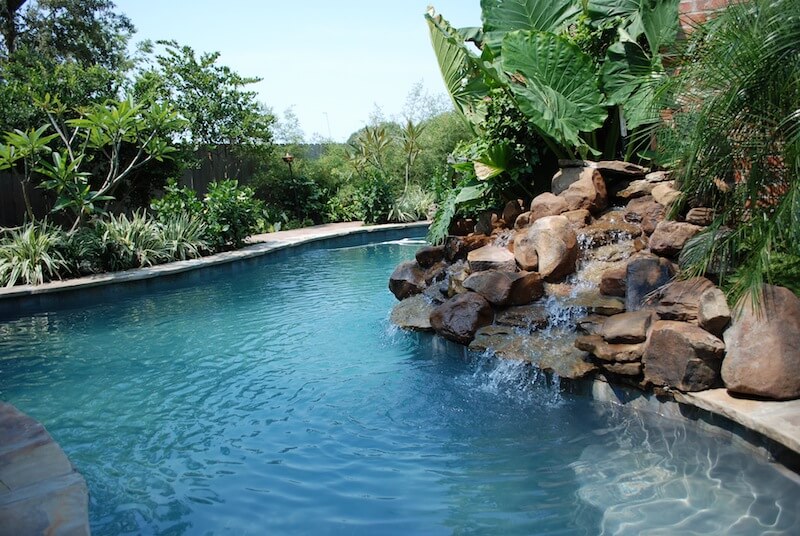 Let's face it. Installing a swimming pool is an expensive investment, and it's not only important to you for it to last many years, but operate at its maximum efficiency, as well. Routine pool maintenance is vital in making sure that your swimming pool remains solid, intact and ready to serve you over time. Performing regular pool maintenance is vital to making sure this happens.
Here's a brief primer on performing Broussard pool maintenance for longevity.
Lafayette Pool Maintenance: Skimming
The first thing you need to do is make sure your pool equipment stays functional and clean. While the job of your pump and filter is to remove debris, there's nothing that says you can't help the process. Take some time every couple of days to skim the surface of your pool with a hand skimmer to grab bigger debris, those pesky leaves and other heavier pieces, before they sink or get caught in the filter.
While you do this, check your pump strainer and clean it out. The more you do it, the easier and less messy it'll be and the more you'll improve your equipment longevity.
Clean Your Filter
It doesn't matter whether you have a DE (diatomaceous earth) filter, a sand filter or a cartridge, it's vital that you keep it clean so it can do its job properly. Check the maintenance requirements for your equipment and stay on top of the regular cleaning recommendations.
As a general rule of thumb, it's important to clean your pool filter after heavy storms or when you see the flow and pressure change. You don't want to clean it too infrequently or too often, as either too much or too little can reduce the efficiency of the equipment.
Maintain the Pressure Gauge
Check your pressure gauge every week to make sure that it's still functioning. This gauge is what monitors the force of water flow through the system. Each pool has its own PSI, so you'll find yours will be different than someone else's. But you'll always want to make sure that the PSI readings for your pool are consistent. If the readings seem very off, have a professional check it out.
Maintaining Gaskets and O-Rings
Gaskets and o-rings are an essential part of sealing your pool and preventing leaks. Make sure that these are well-lubricated and in good shape. When they get old, make sure that you change them out for fresh ones. Areas where you can find an o-ring include:
Filter head

Chlorinator

Filter valve

Skimmer

Various fittings and unions
Check the documentation for the various equipment you use on your pool and take special note of where gaskets and o-rings are located, as well as recommendations for replacement and maintenance.
Chlorine Levels
The chlorine levels in your pool are vital to keeping the water fresh, clear and safe. Too much, however, can cause damage to the pool as well as irritating skin and eyes. Too little, and it can't fight bacteria and growth. Make sure you test your pH levels regularly and keep everything in proper balance.
If you would like expert Youngsville pool maintenance and advice, we are here to help. Take a look at our available services and give us a call today.
ABOUT THE COMPANY
The Pool Guy is the Lafayette area's innovative and experienced pool builder. By combining careful design with proper planning and quality construction, they create swimming pools and outdoor living spaces that are beautiful additions to homes where memories will be made for years to come.
Started by two experienced pool professionals who set out to give Lafayette area homeowners the service they deserve, The Pool Guy is an award-winning company that doesn't focus on building the most pools — they want to build the best pools. They are a team of highly skilled experts with a reputation for extreme attention to detail. If you want your pool built right, you want The Pool Guy.
The Pool Guy is a proud member of the Association of Pool and Spa Professionals (APSP), the Acadian Home Builder Association, and the Better Business Bureau (BBB). They have three consecutive awards from Locals Love Us and provide outstanding service to Lafayette, Youngsville, Carencro, Broussard, Scott, Duson, Breaux Bridge, New Iberia, Abbeville, St. Martinville, and nearby communities.
Contact them today to start building your own backyard memories. (337) 298-4746