Ways to Lower My Pool Operating Costs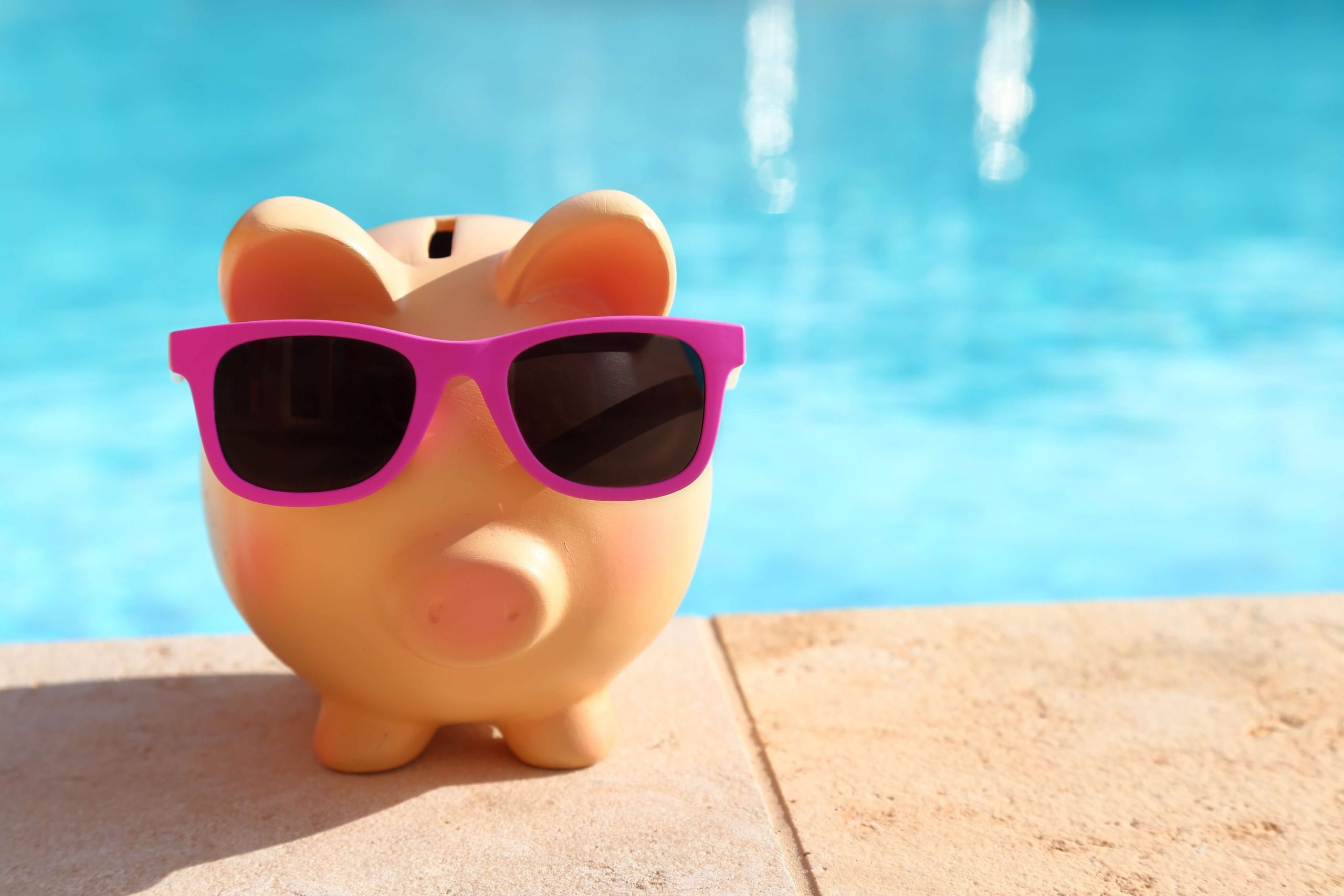 Owning a pool is one of the biggest joys in life. Not only does it offer you an at-home refuge where you can embrace the outdoors, exercise daily, and escape from daily stressors, it also allows you to spend countless hours creating irreplaceable memories with family and friends alike.
What if you could enhance your pool ownership experience even more by ensuring your pool always operates at peak performance while saving you money on maintenance every time you use it? Incorporating the right pool equipment and using the right service recommendations could reduce your pool operating costs considerably.
Whether you're a new pool owner or an existing one, here are five ways you can cut down on your pool operating costs.
1. Invest In Energy-Efficient & Automated Equipment
Consider investing in energy-efficient or automated pool equipment, as these valuable upgrades will help you save money over time.
Variable-Speed Pump. If you're using a single-speed pump instead of an Energy Star® certified variable-speed pool pump, you're paying hundreds of dollars more each year than you should be. It's that simple. Pool pumps that feature an Energy Star rating save pool owners up to 90% on energy costs or up to $1,500 per year.
Better Filter. You should also think about buying a larger filter, which works more efficiently than a smaller one. Because bigger filters can work with low pressure in comparison, they end up reducing your electricity bill while also providing a better life duration.
Salt Generator. If you are not a big fan of a highly chlorinated pool or the cost associated with it, you should consider investing in a salt generator. Salt generators work by producing chlorine on-site, so you will greatly reduce the need to buy chemicals externally. Plus, it lowers your pool ownership costs by cutting your pool chemical bill down since you don't have to over saturate it to last a month.
Pool Automation. Saving time, energy, and money is what comes with pool automation. You'll be in total control of your pool's operation and can set schedules to maximize its efficiency. With smartphone apps and touch panels, managing your equipment and lowering your operating costs will be at your fingertips.
2. Clean Your Pool Regularly & Inspect Equipment Regularly 
When it comes to swimming pools, an ounce of prevention really is worth a pound of cure. Pools that don't get cleaned often enough form a bathtub ring, which is a signal that you are swimming in some nasty stuff. Keeping your pool clean with DIY or weekly service will help avoid costly cleanups in the future.
Keeping the area around the pool clean from dirt, leaves, and debris is important too. This will help keep your filter from getting clogged and having to work overtime. Cleaning your pool equipment regularly is also smart and ensures that it will last longer. A pool that is well-maintained operates efficiently and effectively, saving you time and money for extra care.
3. Invest In A Pool Cover
Pool covers keep your water clean by protecting it from dust and debris, and also reduce your pool heating costs by roughly 70%. Plus, they also keep the pool water from evaporating too much. A pool cover prevents about 50% less water loss while also preventing a 60% loss of pool chemicals, according to the US Department of Energy. An automatic pool cover is an even better investment since it cuts down on maintenance time as well.
4. Let the Sun Go Down
Your pool's water evaporates at a much faster rate during the day, as do pool chemicals. If you are adding disinfectants or other chemicals to your pool, consider doing it after dusk so it has enough time to mix, sit with the water, and not get quickly dissipated. Over time, the cost of lost chemicals adds up to a significant amount from adding them during the mornings, especially if you live in a hot, sunny area.
5. Keep the Water At a Regulated Temperature
The ideal temperature for your pool is 78 to 82 degrees F. If you are paying for heating, ensure that this is the temperature you maintain consistently as it will lower your heating cost significantly.
As you can see, you can easily save money on operating and managing your pool with a few upgrades and by developing some simple habits. By following the pointers above, you can bring about a significant reduction in pool operating costs. To learn more about more affordable pool ownership, give pool experts at The Pool Guy a call today. 
ABOUT THE COMPANY
The Pool Guy is the Lafayette area's innovative and experienced pool builder. By combining careful design with proper planning and quality construction, they create swimming pools and outdoor living spaces that are beautiful additions to homes where memories will be made for years to come. 
Started by two experienced pool professionals who set out to give Lafayette area homeowners the service they deserve, The Pool Guy is an award-winning company that doesn't focus on building the most pools — they want to build the best pools. They are a team of highly skilled experts with a reputation for extreme attention to detail. If you want your pool built right, you want The Pool Guy.
The Pool Guy is a proud member of the Association of Pool and Spa Professionals (APSP), the Acadian Home Builder Association, and the Better Business Bureau (BBB). They have three consecutive awards from Locals Love Us and provide outstanding service to Lafayette, Youngsville, Carencro, Broussard, Scott, Duson, Breaux Bridge, New Iberia, Abbeville, St. Martinville, and nearby communities.
Contact them today to start building your own backyard memories. (337) 298-4746