When It Comes to the Right Pool Builder, Don't Settle for Less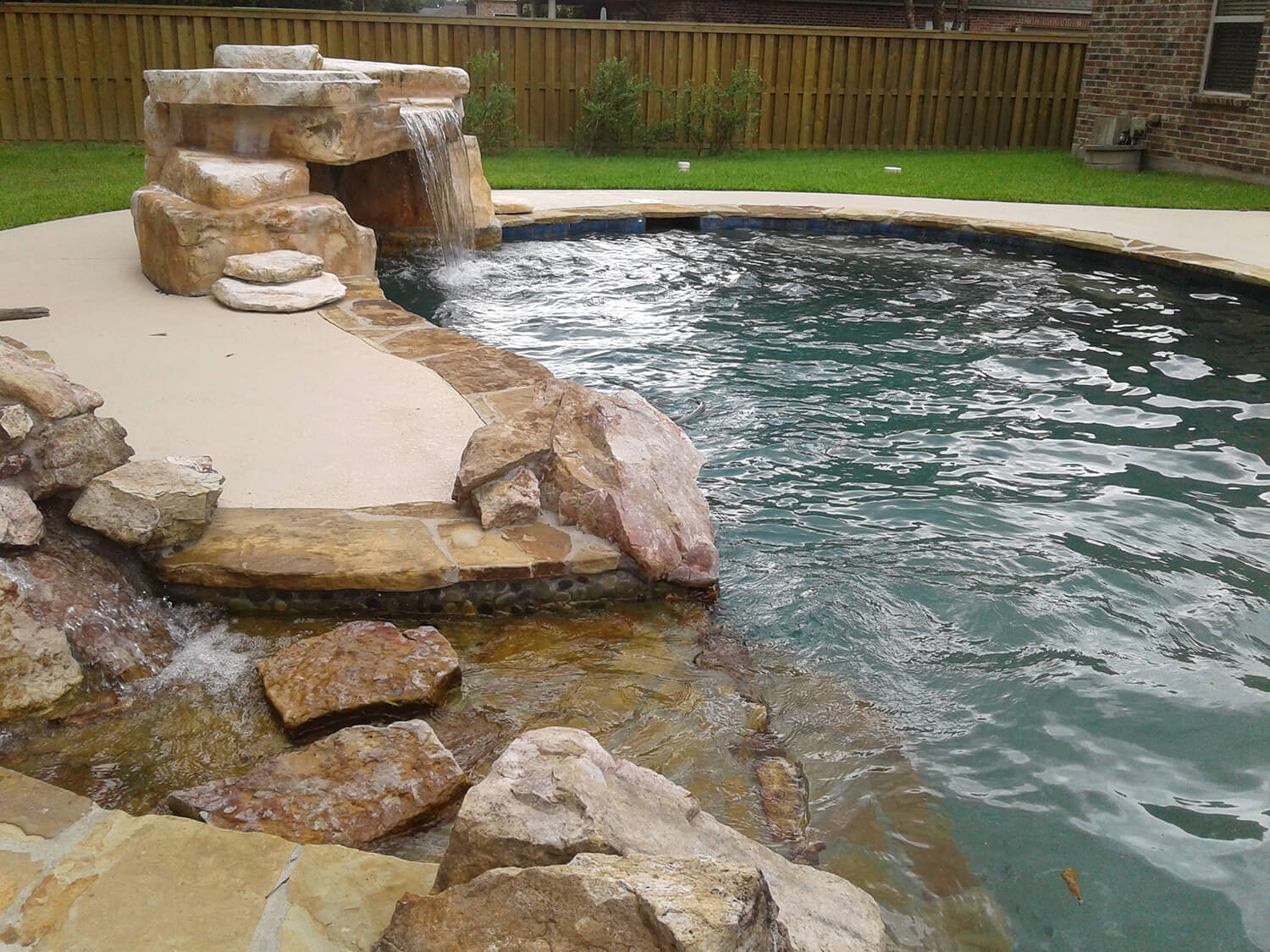 Backyard pools are in high demand right now. Reputable pool builders have their hands full with a backlog of clients on waiting lists who are hoping to get a pool as soon as possible. While you're probably beyond excited about getting a pool, the most important thing to remember at the moment is to be patient. If you choose to forgo the expected waiting period and settle on a lesser pool builder who promises an instant job, you may regret it later.
Many homeowners will attest to unsatisfying pool design and construction, and when you go on to ask how they came to such a standpoint, the answer is often the same – the wrong hands built the pool. We recommend you have the foreknowledge of the contractor you plan on using for your pool project.
Imagine getting a bad pool deal because you settled for a shabby builder. You don't want that to be your situation. The following tips will help you to choose the right pool builder.
Location & Showroom
It's a red flag if a pool builder claims to be qualified for the job without saying exactly where their company is situated. Ensure there's some sort of showroom or brick and mortar place where you can see previous projects from them, not to mention all the different pool and hot tub care products they sell.
Trustworthiness
Imagine if the outcome of the pool installation is quite unlike what you had opted for. This can be disappointing. It happens when the pool builder hasn't much experience on the job. It's important to consider a pool builder with at least 10 years of experience. Reputable pool builders are able to maintain their trustworthy reputation and will have the reviews and references to back it up.
References
Sometimes, a contractor avoids letting you talk to previous clients because they may only have bad things to say. References speak for themselves. It's important for pool builders to provide potential clients with references so they can get a better understanding of how the company works and what to expect.
Recognition
Some pool builders pose to have qualifications from industry organizations. Reputable organizations such as the Pool & Hot Tub Alliance, formerly the Association of Pool & Spa Professionals, the Acadian Home Builder Association and the Better Business Bureau all have public websites where a potential client could learn more about a company. Don't settle for builders who are not connected to the industry in an effort to always improve their craft. Request to see any copies of licenses or certifications if they state they have them.
Your Lafayette Pool Builder
The worst scenario is losing your money to a fraudster, which is running rampant in today's climate. At The Pool Guy, we have more than 15 years of experience and look forward to bringing our exceptional experience and long-standing reputation to your backyard.
At the end of the day, it's all about you getting the pool of your dreams, so don't settle for anything less. You'll be glad you waited. Give the pool building experts at The Pool Guy a call to learn more about scheduling your consultation today. 
ABOUT THE COMPANY
The Pool Guy is the Lafayette area's innovative and experienced pool builder. By combining careful design with proper planning and quality construction, they create swimming pools and outdoor living spaces that are beautiful additions to homes where memories will be made for years to come.
Started by two experienced pool professionals who set out to give Lafayette area homeowners the service they deserve, The Pool Guy is an award-winning company that doesn't focus on building the most pools — they want to build the best pools. They are a team of highly skilled experts with a reputation for extreme attention to detail. If you want your pool built right, you want The Pool Guy.
The Pool Guy is a proud member of the Association of Pool and Spa Professionals (APSP), the Acadian Home Builder Association, and the Better Business Bureau (BBB). They have three consecutive awards from Locals Love Us and provide outstanding service to Lafayette, Youngsville, Carencro, Broussard, Scott, Duson, Breaux Bridge, New Iberia, Abbeville, St. Martinville, and nearby communities.
Contact them today to start building your own backyard memories. (337) 298-4746