The Best Time to Build a Pool is the Fall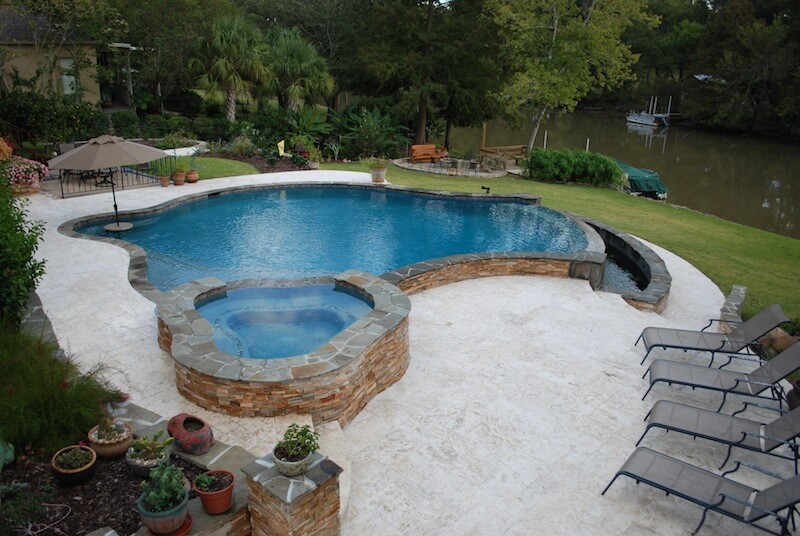 It's that time of the year when the weather begins to cool off, the leaves change and your mind is occupied with all the fun-filled fall activities you want to do. But if you've been thinking of pool ownership, one thing that should be on top of your fall to-do list is building your dream pool. Although this may seem counterintuitive, fall is undoubtedly the best time to build a pool. Read on to learn more about why starting pool construction in the fall is your best bet.
1. Less Competition in the Market

When it comes to pool building, many homeowners often regard spring and summer as the ideal seasons. But what you may not know is that during these seasons, pool builders are often booked long in advance, and there's high competition in the market.
However, pool-building appointments tend to slow down during fall months, and many pool builders have more availability in their schedules and can devote their full attention to your project. Since the demand for pool construction materials will be lower than the height of the season, you may even enjoy reduced prices and seasonal sales that could reduce the overall cost of building a pool.
2. Favorable Weather Conditions

One of the biggest challenges with pool building is the weather. In spring and summer, you must be prepared for intense heat, high humidity levels, rainy days, and other unpredictable weather that can affect both soil and construction conditions. However, in the fall, the weather will be cooler and more predictable, allowing for more stable working environments and efficient project completion.
3. Dry Ground
This is especially true if you live in an area with extreme weather conditions or frequent rainfall. Building a pool while the ground is still dry allows workers to complete the process quickly and efficiently without complications. The dry ground also allows the heavy machinery and equipment used during pool construction to do their part without causing much damage to the yard as opposed to when it's wet and muddy.
4. Building Permits
In contrast to the hectic spring and summer seasons, permits for construction projects tend to be easier and faster to obtain in the fall because their demand is low. By obtaining the necessary permits beforehand, you can ensure that there are no interruptions or delays during the construction phase of your pool project.
5. Best time for landscaping and hardscaping
Although landscaping and hardscaping may not seem related to pool construction, it is often a necessary component of the total project. Installing plants and trees around your pool helps create privacy from neighbors, minimizes the risk of sun damage, and gives your pool a more aesthetically pleasing look. By landscaping your pool area in the fall, you give your plants ample time to take root and mature before the swim season begins.
6. Perfect Timing for the Start of Swim Season
The best part about building a pool in the fall is that it will be ready just in time for swim season! If you love spending your days swimming or lounging by the water on hot summer days, then this benefit alone should make you want to start planning on building your pool right now.
Your Lafayette Pool Building Experts
With mild weather conditions, competitive prices, and minimal competition in the market, fall offers plenty of advantages for homeowners looking to build their ideal pools. Give the pool building experts at The Pool Guy a call today to schedule your design consultation and begin the pool design and construction process. We're excited to help you bring your vision to life. 
ABOUT THE COMPANY
The Pool Guy is the Lafayette area's innovative and experienced pool builder. By combining careful design with proper planning and quality construction, they create swimming pools and outdoor living spaces that are beautiful additions to homes where memories will be made for years to come.
Started by two experienced pool professionals who set out to give Lafayette area homeowners the service they deserve, The Pool Guy is an award-winning company that doesn't focus on building the most pools — they want to build the best pools. They are a team of highly skilled experts with a reputation for extreme attention to detail. If you want your pool built right, you want The Pool Guy.
The Pool Guy is a proud member of the Association of Pool and Spa Professionals (APSP), the Acadian Home Builder Association, and the Better Business Bureau (BBB). They have three consecutive awards from Locals Love Us and provide outstanding service to Lafayette, Youngsville, Carencro, Broussard, Scott, Duson, Breaux Bridge, New Iberia, Abbeville, St. Martinville, and nearby communities.
Contact them today to start building your own backyard memories. (337) 298-4746.