Maintaining Your Pool in the Fall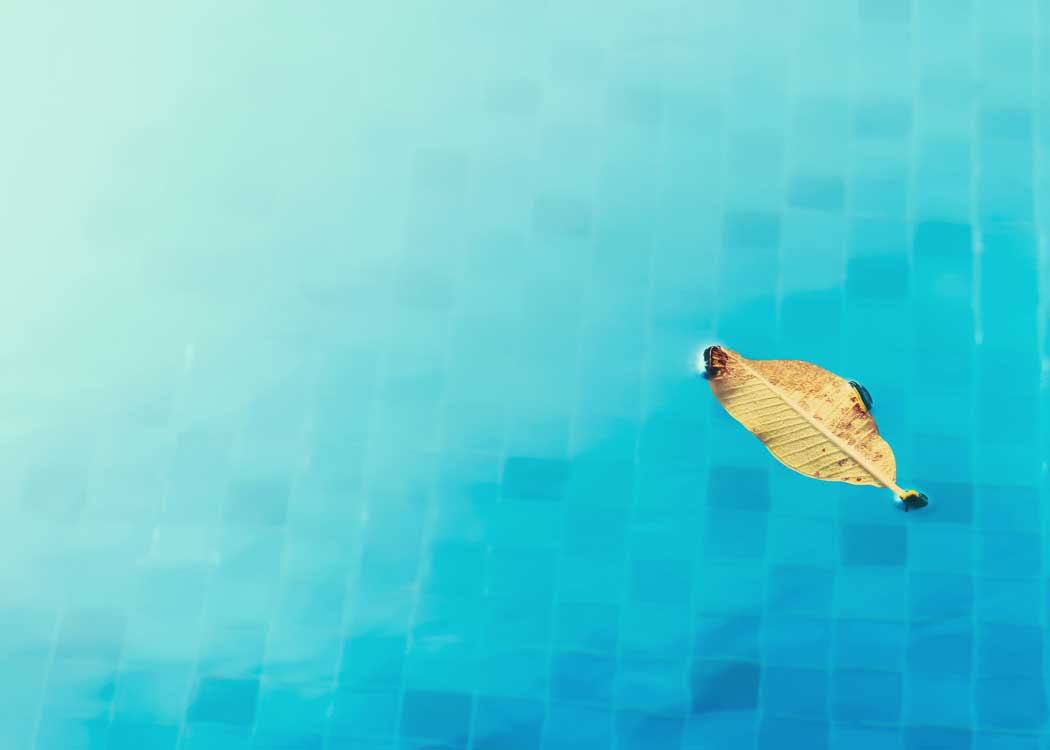 Luckily, for those of us in warmer regions, there's really no reason to "close" our pools during the colder months. There are a number of advantages to this, such as preserving the health of pumps and motors and being able to use the pool as a centerpiece for entertaining even if it's too cold to swim. However, keeping the pool open also means the need to maintain proper water chemistry throughout fall and winter.
How Often Should I Maintain My Pool?
For most, a weekly or bi-weekly maintenance schedule is more than sufficient, as long as you're thorough every time.
TIP: If you don't have time (or desire) to maintain your pool as often as necessary, consider hiring a pool care company.
What Fall Pool Maintenance Should I Be Performing?
When maintaining your pool during the "off-season," pool owners should, for the most part, follow the same basic procedures that they would during the rest of the year:
Test the water chemistry

: Even if the pool is seldom used, it's important to ensure that the chemistry of the water is balanced so that the chemicals continue to keep harmful bacteria and algae at bay

Clean the water line

: Not only are "rings" around the pool unattractive, but those rings are a breeding ground for unhealthy bacteria

Brush and vacuum the pool:

If left uncovered, you'll likely need to still vacuum your pool once a week (if not more, if you have falling leaves in your yard). You may only need to brush your pool bi-weekly

Check the equipment

: You need to regularly make sure that all of the pumps and motors are performing as they should. It's also important to pull out the filters and give them a good cleaning every one to two weeks
Once you decide on your pool maintenance schedule, make sure to stick with it. As the temperature, sunlight, and a number of other environmental factors tend to fluctuate in the fall and winter months, your pool is more prone to having improper chemistry levels. This could result in damage to the finish of the pool, to the fixtures within it, and make it more difficult to get the water back to acceptable levels when you're ready to jump in come spring.
Please contact us if you have any questions about fall pool maintenance.
ABOUT THE COMPANY
The Pool Guy is the Lafayette area's innovative and experienced pool builder. By combining careful design with proper planning and quality construction, they create swimming pools and outdoor living spaces that are beautiful additions to homes where memories will be made for years to come.
Started by two experienced pool professionals who set out to give Lafayette area homeowners the service they deserve, The Pool Guy is an award-winning company that doesn't focus on building the most pools — they want to build the best pools. They are a team of highly skilled experts with a reputation for extreme attention to detail. If you want your pool built right, you want The Pool Guy.
The Pool Guy is a proud member of the Association of Pool and Spa Professionals (APSP), the Acadian Home Builder Association, and the Better Business Bureau (BBB). They have three consecutive awards from Locals Love Us and provide outstanding service to Lafayette, Youngsville, Carencro, Broussard, Scott, Duson, Breaux Bridge, New Iberia, Abbeville, St. Martinville, and nearby communities.
Contact them today to start building your own backyard memories. (337) 298-4746