How Do I Get Started Building A Pool?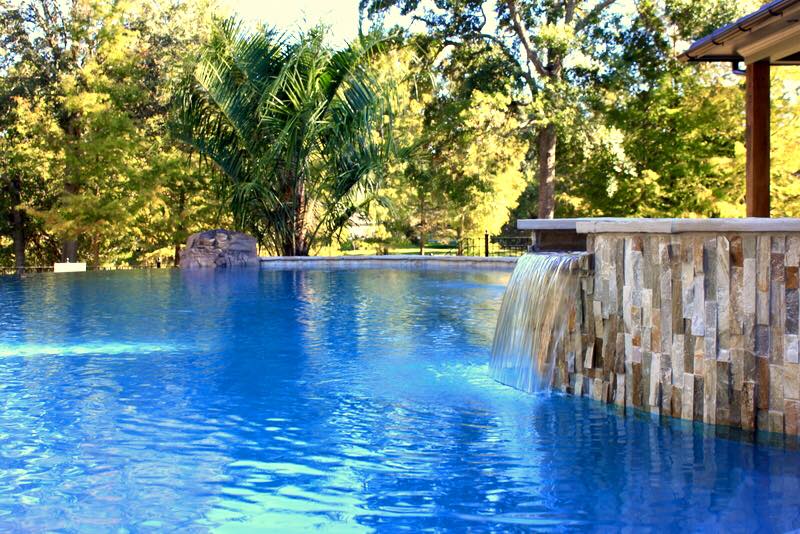 With comparison shopping as easy as a few clicks, many homeowners interested in building a backyard pool start their search by requesting online bids from a variety of pool construction companies. While this may sound logical, it can actually get you off on the wrong foot because it might result in unrealistic expectations. To get an accurate and reliable quote it's important to have a pool company come to your property for an on-site consultation. They should inspect the proposed building site and listen to your wants and needs before quoting you a price.
Know What You Want
By scheduling an on-site consultation before you begin to seriously think about your budget, you'll be able to get a better feel for what you actually want out of your new pool. Maybe even more important, you'll learn from your pool expert what makes the most sense logistically (and economically) based on the characteristics of your property.
An on-site consultation will also help you get a more precise picture of what your new outdoor living space will look like. You'll be able to get an idea of what features and designs most interest you and decide what's an absolute must and what's a would-be-nice. Also, it's important to have a trusted and established pool company that won't pressure you into spending more than you want. Talking face-to-face will help you "get a feel" for the pool company.
Ask About Qualifications
It's also very important to choose a pool company that's affiliated with major industry and trade groups that hold its members to a high standard of quality. At the Pool Guy of Louisiana, our affiliations and qualifications include:
Member of the Association of Pool and Spa Professionals (APSP)

Member of the Acadian Home Builder Association

Board Seat at Better Business Bureau (BBB)

3 Time Winner of "Locals Love Us" Award
A Long-Term Relationship
Regardless of how much it costs to build your pool, if you sign a contract with a pool builder who isn't a good fit, then you're bound to have a negative experience. The contractor should listen and understand your vision for your backyard, while also actively contributing expert advice or constructive suggestions to improve the finished product or to help you spend your budget more effectively.
Choosing a pool builder with an excellent reputation built over a long period of time will ensure you have a reliable partner for years to come.
ABOUT THE COMPANY
The Pool Guy is the Lafayette area's innovative and experienced pool builder. By combining careful design with proper planning and quality construction, they create swimming pools and outdoor living spaces that are beautiful additions to homes where memories will be made for years to come.
Started by two experienced pool professionals who set out to give Lafayette area homeowners the service they deserve, The Pool Guy is an award-winning company that doesn't focus on building the most pools — they want to build the best pools. They are a team of highly skilled experts with a reputation for extreme attention to detail. If you want your pool built right, you want The Pool Guy.
The Pool Guy is a proud member of the Association of Pool and Spa Professionals (APSP), the Acadian Home Builder Association, and the Better Business Bureau (BBB). They have three consecutive awards from Locals Love Us and provide outstanding service to Lafayette, Youngsville, Carencro, Broussard, Scott, Duson, Breaux Bridge, New Iberia, Abbeville, St. Martinville, and nearby communities.
Contact them today to start building your own backyard memories. (337) 298-4746