Enjoy Your Pool and Spa Throughout the Fall Season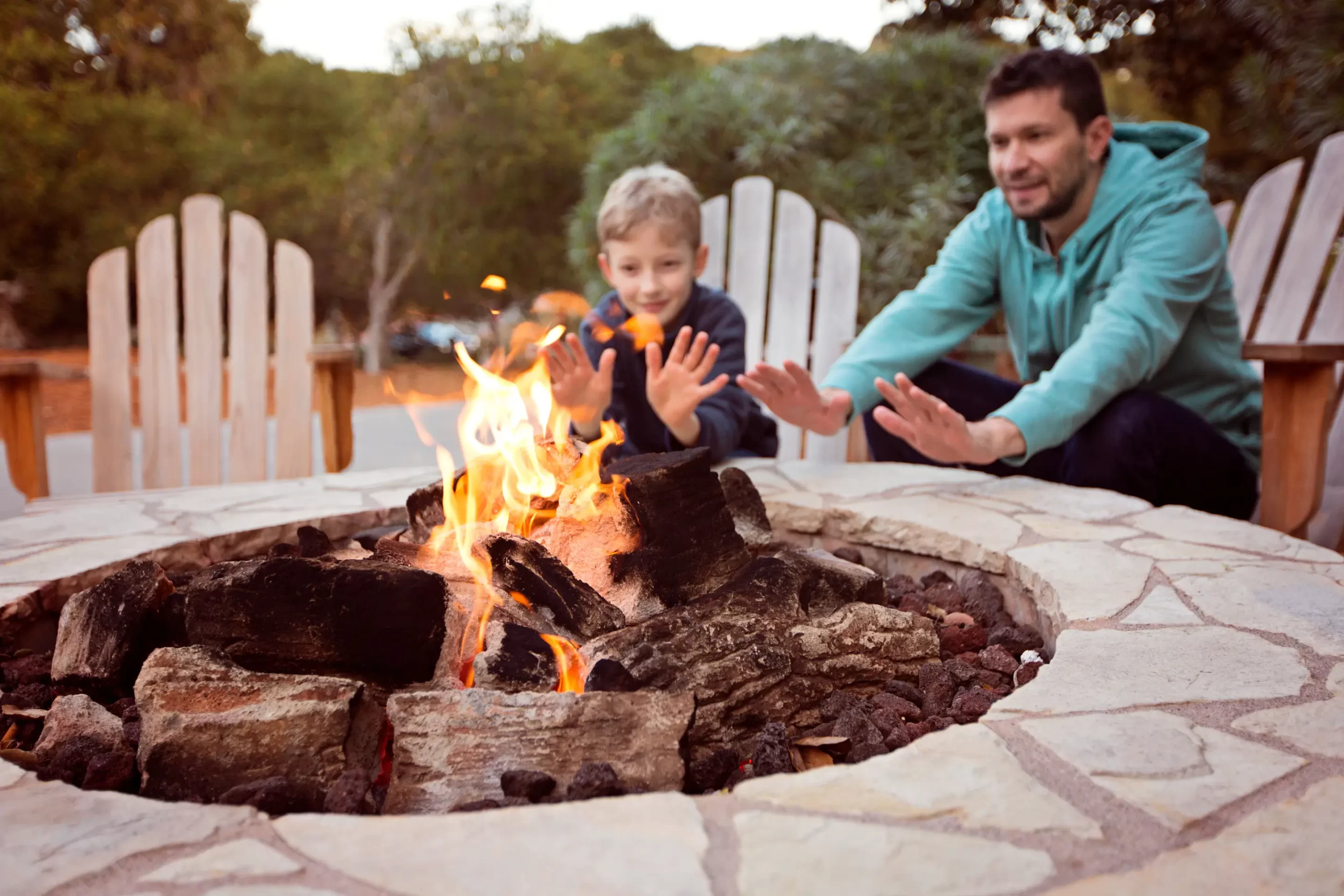 Once summer ends, many people start putting time in their pool on the back burner. The cooler months usually equate to less time in the water and more time doing other things. But the reality is, a pool can be enjoyed year-round, especially during the fall months. The air is refreshing and the water feels good. Not only is fall the best time to build a pool, we recommend taking advantage of enjoying your pool and spa throughout one of the best seasons of the year, and here's why.
Boost Your Health
Chronic stress lowers your immune system and also makes it likely to break down, leaving you with feelings of anxiety, overwhelmedness, and just run down. A great way to relieve stress is soaking in a spa for at least 20 minutes. The same relaxing feeling can be achieved by swimming in a pool for a bit each day.
Do you have a stressful job? Is today's current climate causing you to feel stressed out? Relax in your pool when you get home, or even soak in your hot tub a few minutes before going to work in the morning. These are tried and tested ways to help relax the body and ease the mind, giving you the reprieve you need.
Reconnect With Your Family
A family pool day is a great opportunity to spend time with the family, splashing around with your kids, and having restorative time to reconnect. Or plan an at-home date night with your spouse, sharing a bottle of wine and just spending quality time together. While vacations and date nights are always wonderful, these days it's not necessary to plan an ornate to do. Stepping outside into the comfort of your own backyard and enjoying a little staycation is such a wonderful way to reconnect in today's busyness.
Disconnect
It's interesting how people enjoy other people's photos capturing the beauty of fall but don't jump at the opportunity to go outside and enjoy it in real-time. Now's the perfect time to unplug from social media and technology and connect more with the people around you right in your beautiful at-home outdoor oasis. Step outside, jump in the pool soak in the spa, and listen to the sounds nature provides.
Catch Up With Friends
Invite your friends over and have some fun, whether it's a get-together during the day or having them over in the afternoon and then enjoying a meal al fresco at night. If you have a fire pit or outdoor fireplace, even better. Have everyone gather around and just catch up on things you've been missing out on with each other. Nothing beats time spent with loved ones.
Best Lafayette Pool Builder
Fall provides such wonderful opportunities to enjoy the change in weather and seasons. Take advantage of all the time you have to spend outdoors in your pool and spa before winter rolls around. If you're interested in building a pool or looking for ways to keep your pool warm and enjoyable throughout the cooler months, give the pool builders at The Pool Guy a call today to learn more.

ABOUT THE COMPANY
Welcome to The Pool Guy, a premier Lafayette pool company. As a trusted pool builder, we specialize in crafting stunning pool designs and executing seamless pool construction, tailored to your unique vision and space. We also offer comprehensive pool maintenance services to keep your pool pristine and inviting year-round. Our dedication to excellence extends to pool renovation, breathing new life into older pools and transforming them with new designs or more energy-efficient equipment. At The Pool Guy, we believe in enhancing your outdoor living space by creating a haven for relaxation and enjoyment.
Explore our extensive range of pool design options and discover how we can elevate your outdoor living area. From contemporary designs to timeless classics, our expertise in pool design & construction allows us to offer a wide array of choices that suit your taste and complement your home. Contact us today, or be sure to follow us on Facebook or visit our YouTube page for more information on how The Pool Guy can help make your backyard dreams come true.