The Best Time to Remodel Your Pool is Now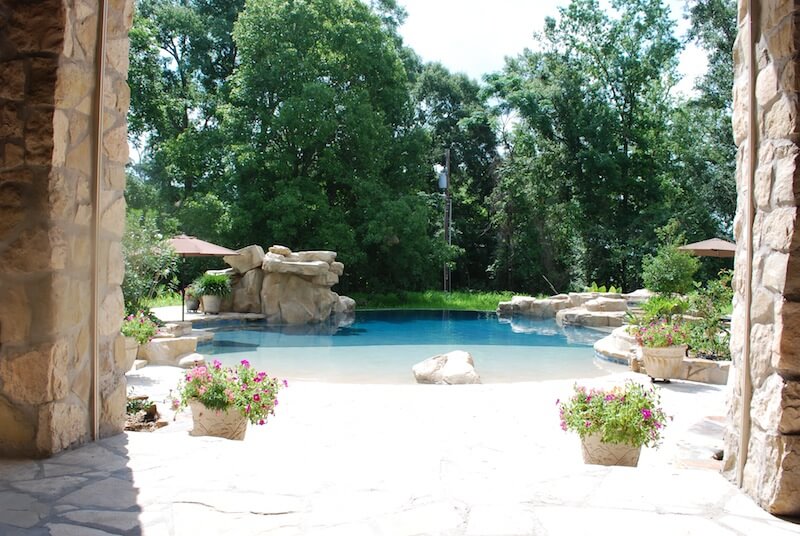 If you've had the forethought to renovate your swimming pool, now is definitely the perfect time to begin. The fall and winter months are well known for being "off-season" as the pool doesn't get used as much as it does in the summer months, leaving you in a good position with the best pool builder in Lafayette to get your pool renovation project completed. Read on to learn more about pool renovation in Lafayette and why this time of year is the best time to start your pool overhaul.
Minimal Impact on Pool Use
Since homeowners usually limit their pool use throughout the fall and winter months, it's a great opportunity to use that as pool renovation time. Because the pool is more or less out of commission, why not take advantage and start your project so it's ready come swim season? When pool season rolls around full-time this coming spring, you'll be ready to show off your updated outdoor living space without interrupting anyone's time in the water.
Problems May Arise, But it Won't Affect You
During the pool renovation process, things can happen that you have little control over – completion dates get pushed, materials arrive late, and inclement weather impacts the construction schedule. However, if plans change throughout your off-season remodel, you don't have to feel bad about canceling your poolside lounging plans, because it's happening during a time when the pool isn't being regularly used. Any little complications or unforeseen circumstances can easily be taken care of by the time the temperatures outside begin to heat up and you want to get back in the pool.
Perks of an Off-Season Remodel
Oftentimes, when pool work is done during the off-season, you may experience some sort of benefit, whether it's an upgrade on equipment or another promotion. Talk with a pool builder in The Woodlands to see if there are any additional perks to remodeling your pool during this time.
Best Pool Builder in Lafayette
This time of year provides such wonderful opportunities to enjoy the change in weather and seasons. So take advantage of it and get in touch with the best pool builder in Lafayette to discuss ways in which you can upgrade your poolscape and give it the makeover it needs. Give the experts at The Pool Guy a call to start your pool renovation project today. 
ABOUT THE COMPANY
Welcome to The Pool Guy, a premier Lafayette pool company. As a trusted pool builder, we specialize in crafting stunning pool designs and executing seamless pool construction, tailored to your unique vision and space. We also offer comprehensive pool maintenance services to keep your pool pristine and inviting year-round. Our dedication to excellence extends to pool renovation, breathing new life into older pools and transforming them with new designs or more energy-efficient equipment. At The Pool Guy, we believe in enhancing your outdoor living space by creating a haven for relaxation and enjoyment.
Explore our extensive range of pool design options and discover how we can elevate your outdoor living area. From contemporary designs to timeless classics, our expertise in pool design & construction allows us to offer a wide array of choices that suit your taste and complement your home. Contact us today, or be sure to follow us on Facebook or visit our YouTube page for more information on how The Pool Guy can help make your backyard dreams come true.