Create the Ultimate Staycation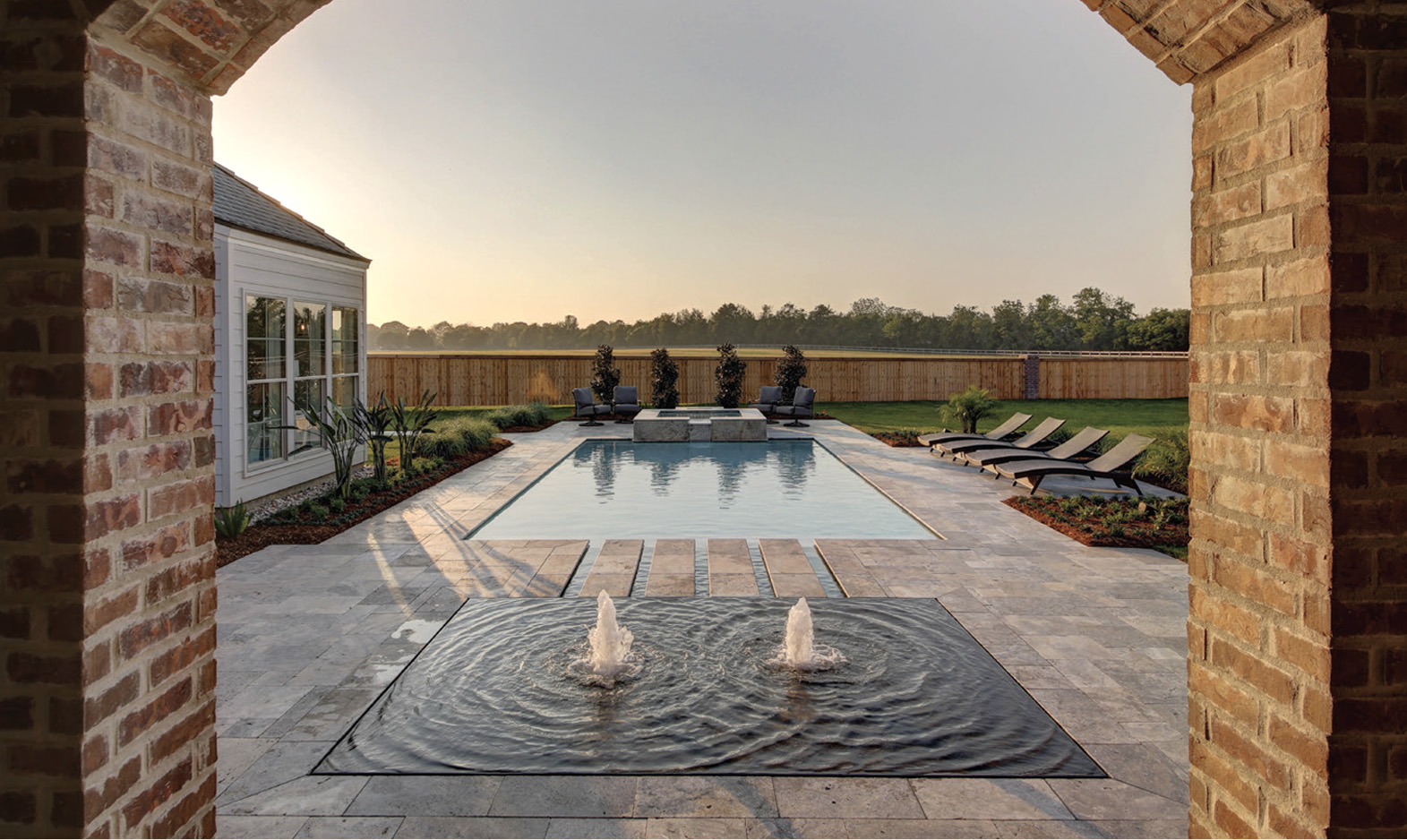 Planning a vacation can be stressful, between saving up vacation days and coordinating schedules, not to mention figuring out your flights and hotels. This is why investing in and creating the ultimate staycation right in your backyard is the perfect solution. With some imagination, creativity and the right pool builder, you can turn your backyard into the perfect getaway steps from home. If you do it right, you can enjoy all the best parts of a vacation without ever leaving your backyard.
So what should be included in your ultimate staycation oasis?
1. Pool
There's nothing more relaxing and exciting than having a pool in your backyard. And the most exciting thing about adding a pool is the design options are truly endless. From traditional designs to more natural-looking poolscapes with waterfalls and even grottos, you can create a beautiful pool that even the most exciting resort will envy. By working with a professional pool designer you'll be able to make your wildest dreams come true for the perfect poolscape you can enjoy with family and friends for years to come.
2. Outdoor Kitchen
Being able to cook and dine al fresco is one of life's most enjoyable experiences. Whether you're looking to incorporate a fully-equipped outdoor kitchen or one that features an industrial grill and even a pizza oven, there are so many options available to customize an outdoor kitchen to meet your needs. Family fun oftentimes revolves around food, and having a functional, not to mention beautiful, outdoor kitchen where you can just stay outside, prep your food and just enjoy it, makes your outdoor oasis all the more exciting.
3. Fire Pit or Fireplace
For those chillier summer nights or cooler winter months, adding a fire pit or fireplace is a great addition to your ultimate staycation. This will serve as a place where you can get the family together and go old school by roasting marshmallows, or you can host a party and move everyone outside to enjoy hanging out together under the stars. Fire Pits and fireplaces are great congregating spots for family, friends and amazing conversation.
4. Outdoor Seating
Outdoor seating is a must. Adding a few comfortable chairs or maybe a couch to complete the setting will create a space that's perfect for entertaining or hanging out. You can plan to be around your fire pit or create a separate covered area to the side. Imagine getting to laze in, lounging on a soft sofa on a rainy day, and just enjoying a book. When was the last time you got to do that?
5. Hot Tub
And finally, the luxury to end all luxuries. Why travel hundreds of miles to pay for expensive hotels when you can pour yourself a glass of wine and unwind in your own hot tub. That, too, with a view of your flatscreen with a collection of your favorite unwinding shows at no extra charge. There are so many benefits to having a hot tub at your own discretion, including stress reduction, muscle and body relief, and better sleep, just to name a few.
Your Lafayette Outdoor Living Experts
Whether you want to include some or all of these into your ultimate staycation is entirely up to you. It's your home, and it's the perfect time to turn it into your dream vacation spot. Add a little landscaping, and it will outdo even the best resorts throughout the country. Give the outdoor living experts at The Pool Guy LA a call to schedule a design consultation today.
ABOUT THE COMPANY
The Pool Guy is the Lafayette area's innovative and experienced pool builder. By combining careful design with proper planning and quality construction, they create swimming pools and outdoor living spaces that are beautiful additions to homes where memories will be made for years to come. 
Started by two experienced pool professionals who set out to give Lafayette area homeowners the service they deserve, The Pool Guy is an award-winning company that doesn't focus on building the most pools — they want to build the best pools. They are a team of highly skilled experts with a reputation for extreme attention to detail. If you want your pool built right, you want The Pool Guy.
The Pool Guy is a proud member of the Association of Pool and Spa Professionals (APSP), the Acadian Home Builder Association, and the Better Business Bureau (BBB). They have three consecutive awards from Locals Love Us and provide outstanding service to Lafayette, Youngsville, Carencro, Broussard, Scott, Duson, Breaux Bridge, New Iberia, Abbeville, St. Martinville, and nearby communities.
Contact them today to start building your own backyard memories at (337) 298-4746.