Why Proper Pool Maintenance is Important to Pool Ownership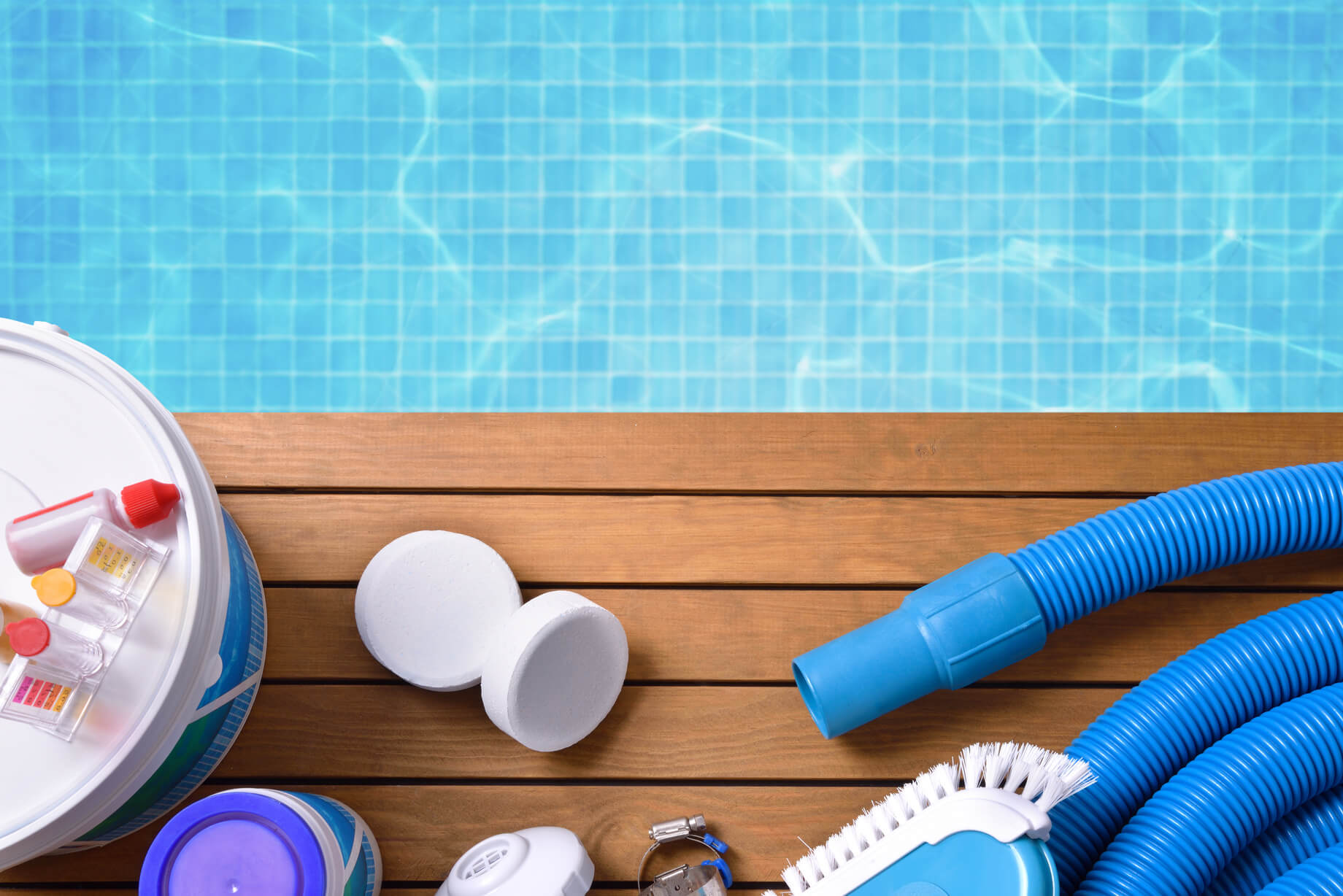 While pools are a great source of fun and long-lasting memories, they do come with big responsibilities. Properly caring for your pool plays a huge role in the longevity of your pool, as well as the water quality and efficiency. Knowing what it takes to maintain your pool is an integral part of pool ownership and with the right tips, and professional help, you can keep your pool well-maintained for years to come.
Importance of Balanced Water Chemistry
One of the vital reasons for proper pool maintenance is to keep the water chemistry balanced. While it's not fun to think about, pool water does contain a lot of contaminants such as human sweat, deodorants, sunscreen, hair strands, and other elements that make it dirty. Your pool's water chemistry needs to be correctly balanced to ensure the water is clean and safe to swim in.
Balanced water chemistry reduces several issues such as irritation on your skin and eyes during swimming, not to mention damage to your pool equipment and pool surface. Regularly cleaning and maintaining your pool keeps the water clean and safe for everyone to swim in, making swimming more fun and exciting.
Keep Your Pool Clean
In addition to balanced water chemistry, how clean you keep your pool will affect how it functions. Skim your pool on a daily basis and be sure to maintain a regular cleaning schedule. Brush the walls and tile line, and vacuum the pool walls and floor. Not only will this keep debris out of your pool and keep your water clear, but it will also help protect your pool equipment from damage.
Automatic pool cleaners are a great investment as they significantly reduce your cleaning time, giving you more time in the water rather than caring for it!
Care for Your Pool Equipment
Your pool equipment is the heart of your pool. If it's not properly cared for then your pool will not operate correctly, which can lead to very expensive repairs down the road. Your pool equipment, such as filters, pumps, heaters, salt chlorine generators, and chemical feeders, is prone to normal wear and tear over the years. However, regular care and maintenance keep your pool equipment in optimal working condition and extend its lifespan.
What Happens if You Don't Maintain Your Pool?
So, what happens if you don't properly maintain your pool? If you neglect your pool, dust, dirt, and debris may build up and clog its filters, affecting your pool's optimal functionality and leading to expensive repairs. Besides blockage of vital pool equipment, neglected pools also experience increased wear, tear, and equipment failure resulting in expensive repairs and replacements.
If you don't clean your pool and maintain the water balance, the dirty water will also create a breeding ground for algae, not only giving it a green appearance but making it unsafe to swim.
Your Lafayette Pool Care Experts
Although it can be tempting to handle all your pool care and maintenance on your own, there are many benefits to hiring a professional pool service company, including regular pool equipment inspection and early detection of underlying issues before they become bigger problems.
Pool ownership is meant to be enjoyed, and the pool service professionals at The Pool Guy look forward to bringing our knowledge and experience to your backyard so you can have a worry-free pool ownership experience. Give us a call to schedule your pool service appointment today. 
ABOUT THE COMPANY
The Pool Guy is the Lafayette area's innovative and experienced pool builder. By combining careful design with proper planning and quality construction, they create swimming pools and outdoor living spaces that are beautiful additions to homes where memories will be made for years to come.
Started by two experienced pool professionals who set out to give Lafayette area homeowners the service they deserve, The Pool Guy is an award-winning company that doesn't focus on building the most pools — they want to build the best pools. They are a team of highly skilled experts with a reputation for extreme attention to detail. If you want your pool built right, you want The Pool Guy.
The Pool Guy is a proud member of the Association of Pool and Spa Professionals (APSP), the Acadian Home Builder Association, and the Better Business Bureau (BBB). They have three consecutive awards from Locals Love Us and provide outstanding service to Lafayette, Youngsville, Carencro, Broussard, Scott, Duson, Breaux Bridge, New Iberia, Abbeville, St. Martinville, and nearby communities.
Contact them today to start building your own backyard memories. (337) 298-4746