Making the Most of a Small Space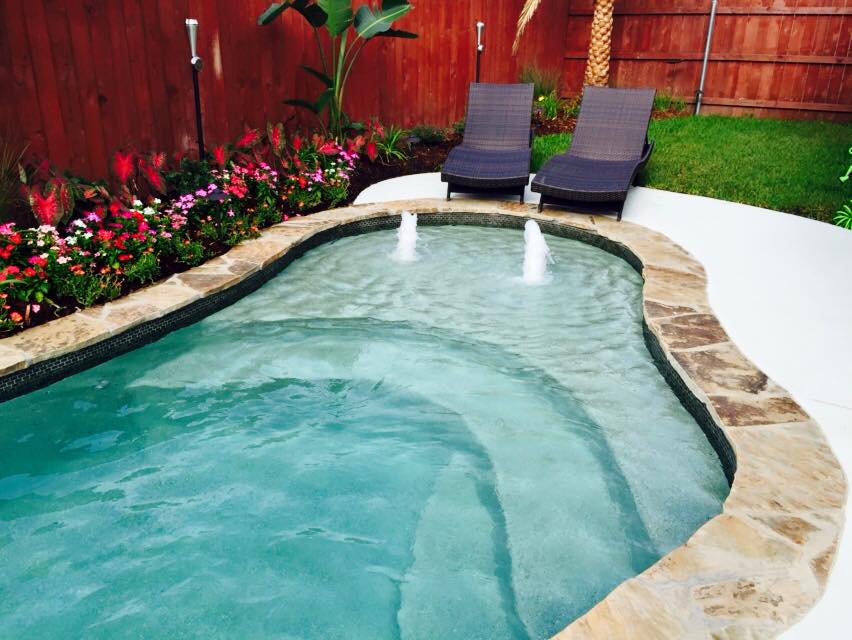 One of the most common misconceptions pool lovers have about owning a pool is that they need an extensive amount of space before they can build one. But thanks to major advancements in pool technology and design, The Pool Guy LA, an expert Lafayette pool builder, can incorporate even the smallest of pools into what may once have thought to be too cramped of a space.
Below are our 3 tips for building a small pool in Louisiana:
Seek Help from a Broussard Small Pool Design Professional
Working in a smaller space presents unique challenges in terms of design, craftsmanship, and building code compliance. An expert Lafayette pool builder will not only be able to ensure that these topics are properly addressed before initiating a pool building project, but he or she will make sure that every square inch is put to good use.
Choose the Right "Type" of Small Pool
The primary drawback to choosing a fiberglass pool is that there are restrictions in terms of its shape and design. This is what makes vinyl liner and concrete inground pools a more popular choice for pool design in a small space, though keep in mind that these types of pools require more maintenance than fiberglass.
Be Selective When Picking Pool Features
Features in and around a small pool are possible, but because of a lack of space you may need to be more selective about what you choose to incorporate into your poolscape. Your Lafayette pool builder will work with you to create a balanced and cohesive pool area that not only blends in with the aesthetics of your home, but also includes all of the features you want and need from your pool.
The Sky's the Limit with The Pool Guy LA Pool Builder
The Pool Guy LA is your Lafayette and Broussard pool design expert. Our accomplished team of pool builders and designers can build a beautiful pool in almost any backyard in Youngsville, New Iberia, and the surrounding communities.
Call us today to discuss turning your small backyard into your own private haven by calling (337) 298-4746.
ABOUT THE COMPANY
The Pool Guy is the Lafayette area's innovative and experienced pool builder. By combining careful design with proper planning and quality construction, they create swimming pools and outdoor living spaces that are beautiful additions to homes where memories will be made for years to come.
Started by two experienced pool professionals who set out to give Lafayette area homeowners the service they deserve, The Pool Guy is an award-winning company that doesn't focus on building the most pools — they want to build the best pools. They are a team of highly skilled experts with a reputation for extreme attention to detail. If you want your pool built right, you want The Pool Guy.
The Pool Guy is a proud member of the Association of Pool and Spa Professionals (APSP), the Acadian Home Builder Association, and the Better Business Bureau (BBB). They have three consecutive awards from Locals Love Us and provide outstanding service to Lafayette, Youngsville, Carencro, Broussard, Scott, Duson, Breaux Bridge, New Iberia, Abbeville, St. Martinville, and nearby communities.
Contact them today to start building your own backyard memories. (337) 298-4746