Broussard Pool Builder
Best Broussard Pool Construction & Pool Service

At The Pool Guy, we're not interested in building the most pools in the area, we're interested in building the best pools, and that's why we are a leading pool builder in Broussard. When it comes to your backyard, the Broussard pool building experts at The Pool Guys specialize in custom inground gunite pool construction, as well as pool renovations in Broussard. Your outdoor living space should be a reflection of your home, and when you choose to work with The Pool Guy, you're choosing a company dedicated to creating an outdoor oasis that not only meets but exceeds your expectations.
Pool ownership is meant to be enjoyed, and that's why our Broussard pool service professionals are ready to help keep your pool water clear and healthy. We offer a number of service plans designed to best meet a variety of needs. Give us a call to learn more about our programs and which one will work best for the busy pool owner like you. Stop by our pool store in Broussard to learn more from The Pool Guy professionals today. For directions to our location, please click here.
Custom Pool Shapes & Builds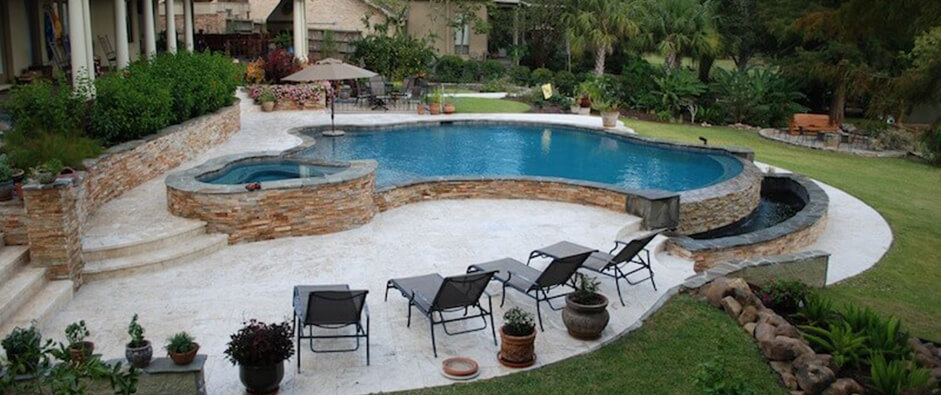 Finance Your Broussard Pool
Don't let anything stop you from getting the pool of your dreams. Since pool loans are unique, they need to have a different approach. The Pool Guy of Louisiana has many pool financing options available for your Broussard pool. We'll work closely with you to ensure you secure the best pool loan in Broussard.
Hear From Our Clients
"We couldn't be happier than we are with our completed pool and spa. When we didn't know what design we wanted, Dwayne helped us decide on what style and pool shape best fit our needs and the look of our home. We are so happy with the completed project and would recommend the Pool Guy La to anyone who is looking for a pool builder in Lafayette."
Carla Smith
Find Us Here
CONTACT US