Why Fall is the Best Time to Build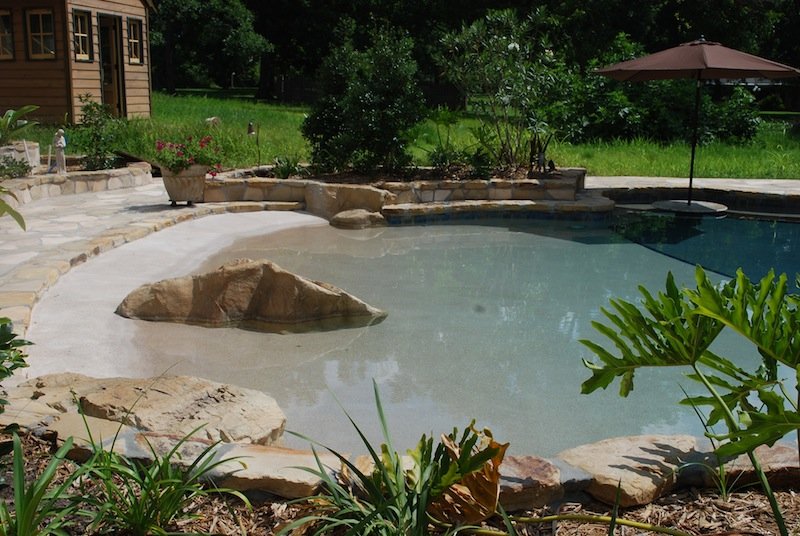 Any time is a great time to build a pool, but fall is the best time of all for your Lafayette new pool construction. Below are just a handful of reasons why the cooler autumn months are the ideal time to build your custom pool from The Pool Guy:
A Full Swim Season
If you wait until just before spring to begin your pool project, you'll miss out on much of the start of swim season! You'll be wishing your new refreshing oasis was already done when the mild Louisiana winter quickly goes from warm spring days to another blazing hot summer.
Faster New Pool Construction
Building in the fall also means a faster construction time. Builders have fewer projects going on at once so yours will take centerstage. Faster build time and a full swim season are two great reasons to build right now.
Overall Better Timing
While the summer weather will make you long for a cold pool, the fall and winter weather will make you long for cool evenings on the deck or around the fire pit. You might not be in the mood to jump in the pool right away, but you'll still get plenty of use out of your new backyard from the second it's done.
Also, if you plan on some DIY landscaping to accompany your new pool, the cooler weather gives you time to properly plan and get things done before the heat settles in. You'll be able to haul, mulch, dig, and plant all without getting drenched in sweat under a scorching sun.
An added bonus? If you plan on having a spa, you'll be able to enjoy its warm, soothing waters all winter long!
Plan Your New Pool Construction Project with The Pool Guy
ABOUT THE COMPANY
The Pool Guy is the Lafayette area's innovative and experienced pool builder. By combining careful design with proper planning and quality construction, they create swimming pools and outdoor living spaces that are beautiful additions to homes where memories will be made for years to come.
Started by two experienced pool professionals who set out to give Lafayette area homeowners the service they deserve, The Pool Guy is an award-winning company that doesn't focus on building the most pools — they want to build the best pools. They are a team of highly skilled experts with a reputation for extreme attention to detail. If you want your pool built right, you want The Pool Guy.
The Pool Guy is a proud member of the Association of Pool and Spa Professionals (APSP), the Acadian Home Builder Association, and the Better Business Bureau (BBB). They have three consecutive awards from Locals Love Us and provide outstanding service to Lafayette, Youngsville, Carencro, Broussard, Scott, Duson, Breaux Bridge, New Iberia, Abbeville, St. Martinville, and nearby communities.
Contact them today to start building your own backyard memories. (337) 298-4746