Is Your Pool Ready for Summer?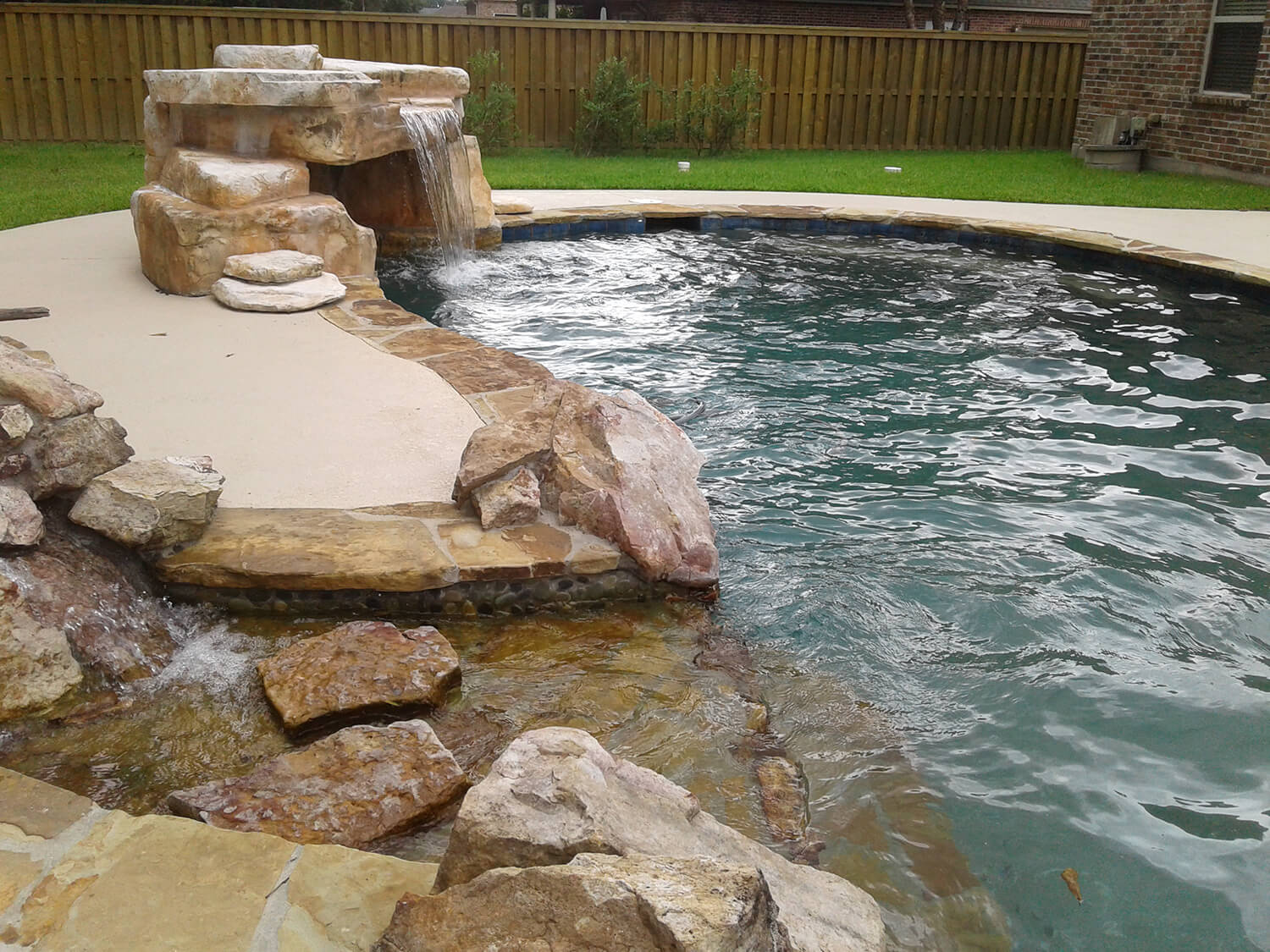 The summer heat is here and that means we'll all be spending a lot more time in our pools. So before we get into prime swimming season when your swimming pool will get maximum use, here's a few good tips to ensure the health and safety of your pool and its occupants.
Step 1: Check the Water Levels
Your water level should be halfway up the top tiles or around the middle of your skimmer opening. If you need to top your water off, get that garden hose working and fill up your pool.
Step 2: Inspect Your Pool Equipment
Make sure all of the following is functioning properly and ready for a long summer:
Pool Filter

Pool Pump

Pool Cleaners (automatic if you have it)

Pool Drains
Step 3: Test the Chemistry of Your Pool
Run the circulation system for 24 hours or so before you test the chemistry of your pool. Your pool should be within the following ranges:
Total Alkalinity (TA) – 80 to 120ppm

pH – 7.4 to 7.6

Chlorine – 2.0 to 4.0ppm
Step 4: Adjust Your Chemistry as Necessary
You can largely control the levels of pH and chlorine in your pool by first adjusting its TA.
If your TA is too high, you can use dry acid (sodium bisulfate) to reduce levels to an acceptable range

If your TA is too low, you can use sodium bicarbonate to increase it
You should wait at least 4 hours (or however it is otherwise recommended on the packaging label) after adding to retest your pool water.
Step 5: Tackle the pH Balance and Calcium Hardness
When your TA is between 80 to 120ppm, you can begin adjusting your pH levels as necessary.
If your pH is above 7.6, try adding dry acid (sodium bisulfate) or

muriatic acid

If your pH is below 7.2 use soda ash to bring it back to acceptable levels
Wait at least 4 hours for the pH level to settle. You can then test and adjust your calcium hardness so that it is above 150ppm. Calcium chloride can be used to increase the calcium hardness which will prevent pitting in your concrete, plaster and pebble tec.
Step 6: A Summer Cleaning
Once the chemistry has been adjusted, give your pool walls, floor, steps, ladders and other equipment a good brush down. Vacuum the pool and run your filtration system overnight to eliminate any dirt, bacteria, debris and algae that may still be present.
Step 10: Shock Your Pool (If You Haven't Already)
Whenever you add chlorine to your pool water, the chlorine molecules naturally attach themselves to algae, debris and other unwanted material. This forms what is known as a chloramine.
This "dead chlorine" should be removed from your pool. This is why, if you haven't already, it is usually recommended that you shock your pool to get it ready for a long summer swim season.
ABOUT THE COMPANY
The Pool Guy is the Lafayette area's innovative and experienced pool builder. By combining careful design with proper planning and quality construction, they create swimming pools and outdoor living spaces that are beautiful additions to homes where memories will be made for years to come.
Started by two experienced pool professionals who set out to give Lafayette area homeowners the service they deserve, The Pool Guy is an award-winning company that doesn't focus on building the most pools — they want to build the best pools. They are a team of highly skilled experts with a reputation for extreme attention to detail. If you want your pool built right, you want The Pool Guy.
The Pool Guy is a proud member of the Association of Pool and Spa Professionals (APSP), the Acadian Home Builder Association, and the Better Business Bureau (BBB). They have three consecutive awards from Locals Love Us and provide outstanding service to Lafayette, Youngsville, Carencro, Broussard, Scott, Duson, Breaux Bridge, New Iberia, Abbeville, St. Martinville, and nearby communities.
Contact them today to start building your own backyard memories. (337) 298-4746